Immediately after arriving at Kahului Airport we shuttled over to pick up our rental car/SUV. The reservation was made through a third party and not directly with the rental car company. The Ford Edge that we reserved was not available and I really had to pull some teeth to get one. Lesson learned! Make a  reservation directly with the car rental company, even if it costs a little more.
Napili Kai Beach Resort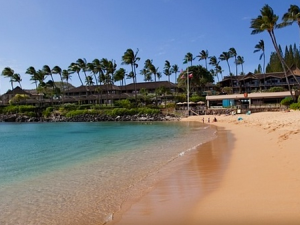 So, after leaving the rental lot we headed over to the West Side of Maui and checked into The Napili Kai Beach Resort. A little bit of heaven! This is where Kathy and I met all those years ago when I was a Hana tour guide. She was staying here and I picked her up early one morning in June to take her on tour with a van full of other guests. The rest is history and a story for another time.
May is not that busy on Maui and the front desk was gracious enough to upgrade our room to a beachfront suite and apply a discount to boot. Don't ya just love the aloha spirit?
Although the weather for the first few days was pretty wet and windy it did not dampen our spirits. In fact, it enhanced the beauty and Hawaiian feeling of the place.
This is a great hideout from the major resort hotels. Highly recommended!
Kahekili Highway, Hawaii State Highway 340
Next morning we are up bright and early. To get immediately and fully immersed we decided to do the most challenging thing first. What's that you ask? Driving the Kahekili Highway.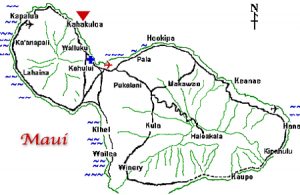 Some years back I took some friends who were visiting on this drive. They wanted to get out of my truck and walk until we cleared the cliffside. Personally, I don't think it's all that rough. It all depends on what you're used to.
As our morning adventure progressed, out of nowhere, on a clean stretch of road, appears a beautiful old plantation house. It turns out to be The Kaukini Gallery.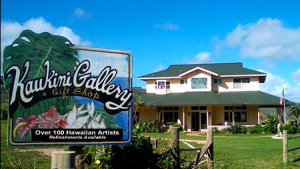 We did most our our gift shopping here. The gallery was surprisingly busy as many of the other adventurous souls on this road saw this as a good place to stop before moving on.
Further on down, the road was closed for improvements and we had to wait about two hours for it to reopen. So, we pulled off into a little ranch subdivision and just hung out, listening to the quiet and taking in the beautiful views.
After completing this drive we ended up in Kahului and stopped at Bounty Music to pick up a guitar rental. We then headed back to our hotel for a relaxing afternoon.
The next two days were just chill knowing that Monday we would need to start taking care of business. Did some food shopping and then checked out The Annual Celebration of the Arts exhibit at the Ritz Carlton in Kapalua.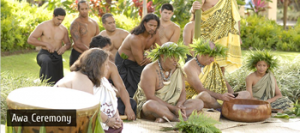 Fleetwood's On Front Street
Monday started our business week. We did, however, take some time to stop for lunch at Fleetwood's On Front Street.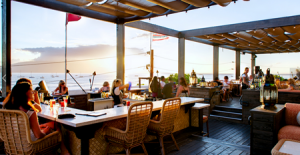 We always wanted to go here but never really had the time. Since we were in the neighborhood we decided to go for it.
This restaurant was started by Mick Fleetwood and the merchandise in the store downstairs from the restaurant is filled with Fleetwood Mac memorabilia and a $40,000 custom Harley that you can buy on  the spot. The view of Lahaina Harbor from the rooftop lounge is outstanding and the martini's were pretty good too.
After a  busy day we headed back to our hotel for some rest.
The Road To Hana And Beyond
Today is Tuesday and has been set aside for a drive to Hana.
I posted this trip in a previous blog so, I am not going to go too far into it. I have driven this road at least 300 times. The trip never gets old and there are still new things to be found.
We stopped for lunch at The Travaasa Maui Resort before heading around the backside of the island. Cell service was surprisingly good and we were able to send and receive a few business texts.
For the full story, click on the above links
Cafe O'lei Kihei
Today is Wednesday and most of the day will be spent house hunting, But before getting into it we met our friends Joe and Marie for lunch at Cafe O'lei in Kihei.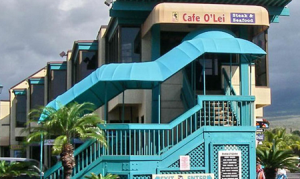 This has become a favorite of ours and many other local Kihei and Wailea residents.
We always like seeing Joe and Marie. Their spiritual and body building advice is indispensible.
Now we are off to house hunt. Of all the places to live that we looked at, The Villas At Kehalani is the place we like best. After our condo in Scottsdale sells we will be going back for a second look.
Later in the evening we had dinner at Roy's Kaanapali. Always outstanading! We are so glad we have a Roy's in Scottsdale, AZ.
 Hali'imaile General Store
Today is Thursday and time to check out of Napili Kai  Beach Resort and into  our next place. Before checking in, we have a few meetings to attend and then lunch at Hali'imaile General Store.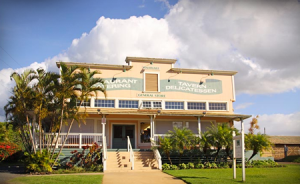 This is really off the beaten path in a small sugar cane town, but somehow everybody seems to know about it and it was very, very busy. We certainly enjoyed the trip and the ambience of what was once an old plantation building rich in history.
Check in time!
The Inn At Mama's Fish House
After a very busy day it was good to finally settle down again.
We have dined at Mama's Fish House a few times but never thought about staying at the inn which was recommended to us by our friends Sue and Dave.
What a great surprise! The Inn At Mama's Fish House is outstanding in every way from the secluded suites to the beautifully crafted furniture and fixtures and true aloha from the staff.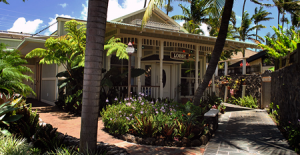 Now, we are used to staying at some pretty pricey places. But, even by our standards this was very pricey. With tax, a room will cost you at least $480. per night.  Worth every penny! And you do get a 15% discount at the restaurant. We planned on dining here anyway, even if we didn't stay here.
I reviewed the restaurant in a previous post. Check out Mama's Fish House Restaurant.
Makawao Town Party
The third Friday of every month the Makawao Town Party gets underway. After another day of meetings and house hunting this was a great way to end our stay. We were looking forward to this before we left the mainland.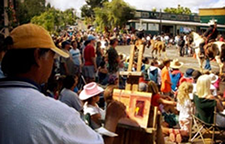 Before walking around town we stopped for pizza and a bottle of wine at Casanova Italian Restaurant.
This was not our first time here and we already knew from experience that the Italian food was very good.
Walking through town, we stopped at The Sherri Reeve Gallery.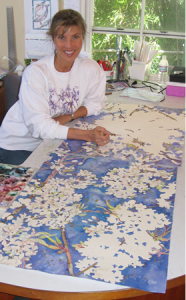 Sherri is one of Kathy's favorite artists and a creative inspiration. On this evening Sherri was on the premises and Kathy and Sherri struck up a conversation and exchanged info.
Sherri's art is a reflection of her spirit. A beautiful person inside and out. The girl is a keeper!
We walked around town a bit more and stopped to listen to some great live music. Time to head home.  We drove back to our cottage through the Olinda Forest which was an experience in itself. Beautiful eucalyptus lined country roads, farms, horses and pastures.
It's Saturday and our last full day on island. Just hangin' loose and taking it easy.
We ended the day with a great sunset dinner at Mama's Fish House.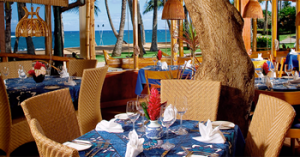 Sunday morning 7:00AM time to head back to the mainland.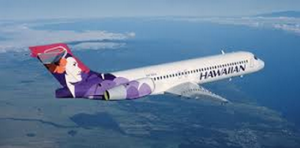 Aloha beautiful Maui. See you soon!
Peace.
Visit us at: www.Etsy.com