DeWalt 20v Inflator
Did you ever go out to your vehicle only to find that a tire was low on air and you're miles from the nearest service station? Or ever want to use your bicycle only to find the tire deflated from lack of use?
There are dozens of portable compressors out there but I found this one to be particularly powerful and effective.  I don't have to drag out my big compressor everytime I want to top off the tires on my vehicles or bicycles.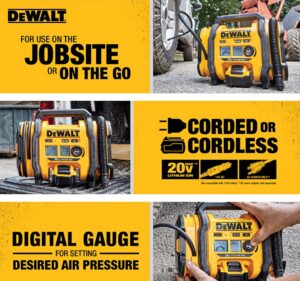 I thought the package was a little expensive but after using this tool for a few months I wonder how I got along without it.
JP
Visit our online store at: www.etsy.com
Contact us at: [email protected]