Getting The Most Out Of Your Visit To Maui
There are a lot of great things to do on Maui and usually, not enough time to do them all. Following, in their order of importance, in my humble opinion, are some of the things that will make your Maui visit memorable.
Over the years, the road to Hana has developed a reputation for being treacherous. Don't believe it! For the most part, this winding road (600 or so hairpin turns) is modern and well paved. It is also much more than just a road; it is a drive into the past and a rolling view of Hawaiian history and culture. Plan the entire day for this great trip and don't start out too late. Mornings on Maui are breathtaking and 07:00 would be a good time to hit the road. Be sure to have a map of Maui and if possible, a guide book or pamphlet.
First stop along the road (The Hana Highway) is the town of Paia, an offbeat artsy community of shops and galleries. Now would be a good time to stock up on some beverages. If you are predisposed to motion sickness you should also buy some Dramamine or ginger.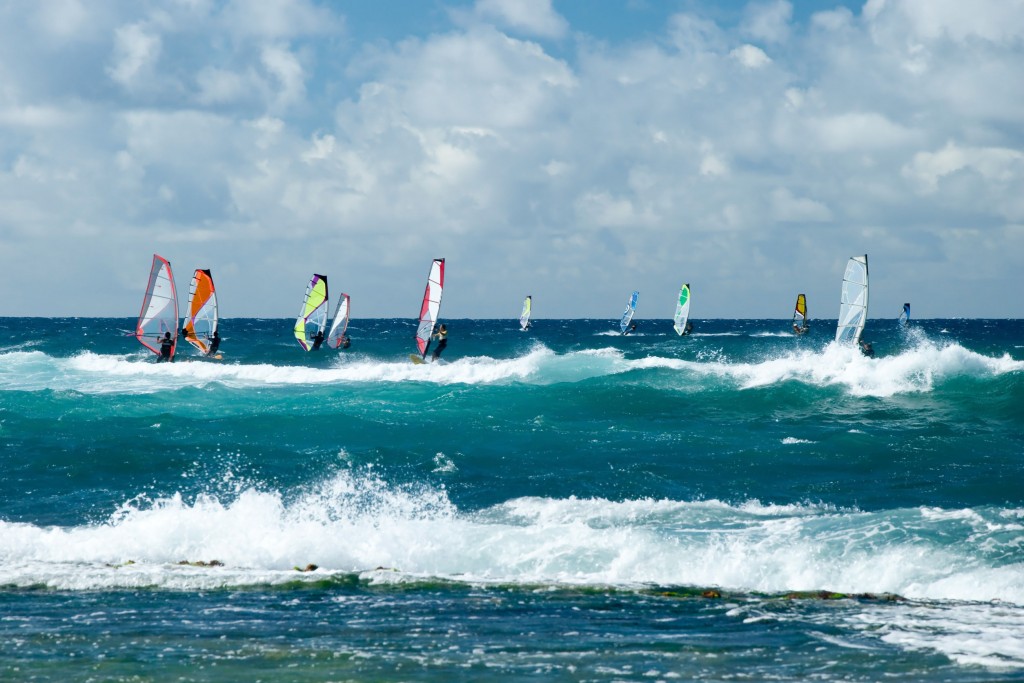 Further down the road from Paia is The Windsurfing Capital of the world, Ho'okipa Bay. Often you will see dozens and sometimes hundreds of colorful sailboards out on the bay, especially in late afternoon. After this point, the road starts to wind up into the lush rainforest. The opportunity for seeing great waterfalls is usually pretty good, depending on the time of year.
Please drive with courtesy and care.  And remember, the cliff side always has the right of way.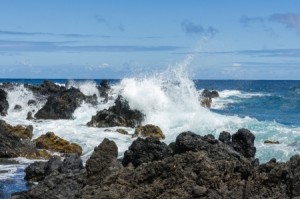 The first tiny town you will come to is Ke'anae. It is down a small road that runs off to the left. At the bottom of the road is a small church and some taro patches. The view is spectacular. However, be very careful walking out onto the rocks. The surf can come up without warning and you can  easily be swept away.
Once back on The Road To Hana, a little further down is the Waianu roadside stand. Ono fresh fruit and coconuts.
You are about halfway to the town of Hana. Your next stop can be a little roadside park where you can take a break and stretch. Further down the road is the village of Nahiku. The late and great George Harrison once owned a beautiful home here. Continuing on, you will soon come to a black sand beach, which is definitely worth a stop.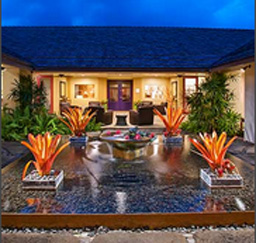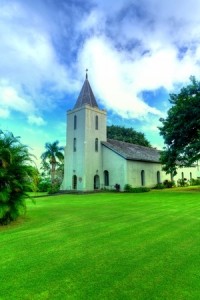 You will soon be approaching Hana. When you get to this very small town, you might want to stop at The Travaasa Resort for lunch before continuing. The Wananalua Congregational Church, across the street from the hotel grounds, is where we got married and our reception party was at The Hotel Hana Maui (now The Travaasa).
After the town of Hana you will pass Wailua Falls. A great photo op.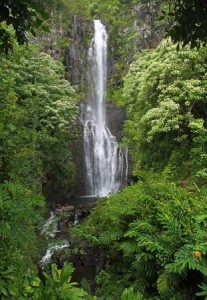 Soon you will come to what some guide books refer to as "The Seven Sacred Pools" There is nothing sacred about them. They are simply The Seven Pools or Ohe'o Gulch.  A good time for a quick dip.  If this is the end of your drive you can park and hike up into the spooky bamboo forest. This will take some time and effort and you will need to be in at least fair shape.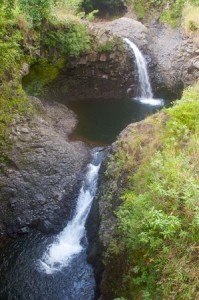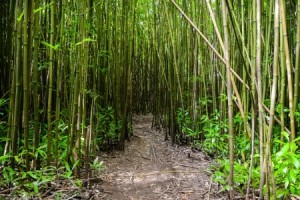 A few miles down the road is the Palapala Ho'omau Congregational Church where Charles Lindbergh is buried. It is a little hard to find but you will know you are close when you see the remains of an old sugar mill. This is a very special place so be sure to be respectful of the church grounds and especially the gravesite.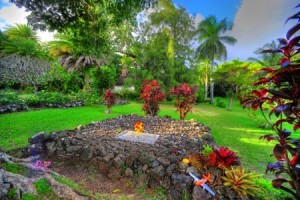 Decision time. If you decide to continue on, the road ahead now really does become rough in some spots. Drive on at your own risk. It is worth the effort. The rainforest will soon give way to a somewhat barren landscape and lots of open cattle range. This is a part of Maui that few visitors ever get to see.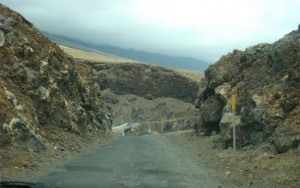 Exercise caution! If it is raining or you think it is about to rain, turn back. Flash flooding and mud slides in this area can occur without much warning and may leave you stranded. If the weather looks good, go for it. At the end of this road is the Maui's Winery, famous for their pineapple wine, white wines and red wines.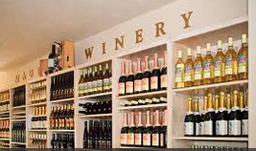 You should be pretty tired by now. So, pick up a couple of bottles of wine and head back to your hotel or wherever you're staying for a spectacular Maui sunset.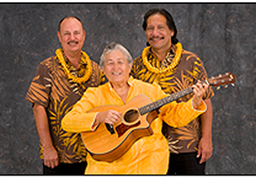 I hope your car or truck has a CD player.  A CD of great Hawaiian pop music is "Seabird In The Wind" by Olomana. If you head back the way you came, start the CD when you reach Ke'anae. If you continue straight ahead, start the CD after leaving Lindbergh's grave; it will be the perfect end to your Hana adventure. If you pick-up this CD you definitely won't be disappointed.
You will need to start out on this adventure no later than 05:30 (depending on your point of departure). I know this is early, but I think it's worth the effort.
No matter what time of year, it is always very cold up at the top of this majestic mountain. Bring blankets to wrap around your shoulders while you watch the sun come up.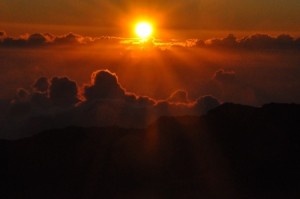 Another Haleakala adventure is Tom Barefoot's Tours Haleakala Downhill. You will be driven to the top of this 10,000 foot mountain and than you will coast down to sea level on a bicycle. The view is hard to describe.
This is will take some effort. But, in my opinion, well worth it.
Many mainlanders aren't aware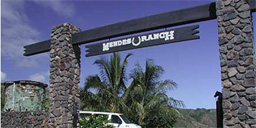 of the fact that Hawaii is a big cattle-producing state with some of the largest ranches in the United States and some of the best rodeo cowboys anywhere.
Last but certainly not least is this very cool underwater adventure. Imagine being inside a tropical aquarium with every conceivable sort of underwater life. This adventure can be arranged through a concierge or any of the many activities desks around the island.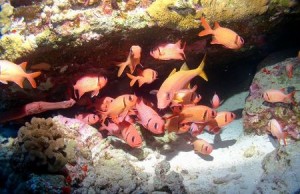 The best way to enjoy Maui is to relax and avoid doing too many things. Shopping and dining will fill plenty of your time. If you see the highlights you will have a much better time than if you try to squeeze in every last activity.  And, you'll want to come back.
The Hawaiian sun is deceptively strong.  Whether you're dark skinned, light skinned or any shade in between, sun block for your lips and exposed skin is a must. SPF 30 is recommended.  A Hawaiian sunburn is not fun!
Mahalo for loving our island.
Have a great time!
Visit us at: www.Etsy.com