Easy To Make, Fun To Eat!
First of all, I'm not gonna use home made shells for this recipe. They are a royal pain in the ass to make and take the fun out of the whole deal. So, you food purests can start sending me hate mail and death threats if you're so inclined. One more thing, after making the filling, licking the spoon is mandatory!
What you need
12 pre-baked, large cannoli shells.

You can get these at an Italian bakery or a good gourmet supermarket. Yeah, I know. You can buy the cannoli at the bakery, but what fun is that. And besides, you wouldn't have any bragging rights if you did.
Colander
Large bowl
An aluminum pan with a cover to store your little works of art in the fridge after completion
2-1 gal freezer bags
A nice big piece of cheesecloth
4 cups of whole milk ricotta, not skim (a little extra couldn't hurt). I like Polly-O brand but any good quality brand will do just fine.
1 and1/2 cups of powdered sugar
1 tablespoon of vanilla
1/2 cup of finely chopped Maraschino cherries
First
Empty the ricotta onto the cheesecloth and let it drain in a colander for a few minutes so that it is not watery.
Second
In a large bowl, combine the ricotta, powdered sugar and vanilla until well mixed.
Third
Finely chop the Maraschino cherries and squeeze them into a ball in a paper towel until they are almost dry. If you don't do this you will have a pink filling.
Mix the Maraschino cherries into the filling.
Fourth
Equally fill each 1 gal freezer bag with filling. After filling the bags, cut about 1/4 inch off each corner.
From this opening, squeeze the filling into each shell. It is very important to make sure that the filling penetrates the shell completely so that there is no air in the center. Fill the shell from both sides and then flatten the end of the filled shell with a butter knife.
Fifth
Place the filled shells in the aluminum pan and sprinkle liberally with powdered sugar. If you're not gonna serve them immediately, place them in the fridge, but not for too long or they will get soggy.
Make a cup of coffee and lick the spoon.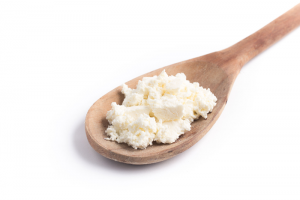 Yum!
Visit our online store at:  www.etsy.com
Contact us at: [email protected]