From Around The Web
Halloween Comes To America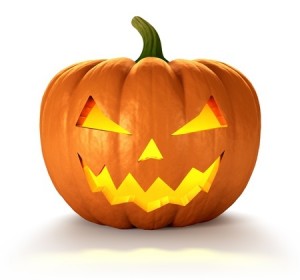 Celebration of Halloween was extremely limited in colonial New England because of the rigid Protestant belief systems there. Halloween was much more common in Maryland and the southern colonies. As the beliefs and customs of different European ethnic groups as well as the American Indians meshed, a distinctly American version of Halloween began to emerge. The first celebrations included "play parties," public events held to celebrate the harvest, where neighbors would share stories of the dead, tell each other's fortunes, dance and sing. Colonial Halloween festivities also featured the telling of ghost stories and mischief-making of all kinds. By the middle of the nineteenth century, annual autumn festivities were common, but Halloween was not yet celebrated everywhere in the country.
In the second half of the nineteenth century, America was flooded with new immigrants. These new immigrants, especially the millions of Irish fleeing Ireland's potato famine of 1846, helped to popularize the celebration of Halloween nationally. Taking from Irish and English traditions, Americans began to dress up in costumes and go house to house asking for food or money, a practice that eventually became today's "trick-or-treat" tradition. Young women believed that on Halloween they could divine the name or appearance of their future husband by doing tricks with yarn, apple parings or mirrors.
Divorced & Drunk
A man and his wife are at a restaurant, and the husband keeps staring at an old drunken lady swigging her gin at a nearby table.
His wife asks, "Do you know her?"
"Yes," sighs the husband. "She's my ex-wife. She took to drinking right after we divorced seven years ago, and I hear she hasn't been sober since."
"My God!" says the wife. "Who would think a person could go on celebrating that long?"
My Dog Don't Bite
A hound dog lays in the yard and an old man in overalls sits on the porch.
"Excuse me, sir, but does your dog bite?" a jogger asks.
The old man looks over his newspaper and replies, "Nope."
As soon as the jogger enters the yard, the dog begins snarling and growling, and then attacks the jogger's legs. As the jogger flails around in the yard, he yells, "I thought you said your dog didn't bite!"
The old man mutters, "Ain't my dog."
Have a nice day!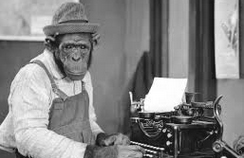 Visit us at: www.Etsy.com
Contribute a joke or story: