Pua Mele, flowers and song – two of the essential elements that make life in Hawaii what it is. Pua Mele Art and Design was created by artist Kathy Baumann and associates to share the spirit of aloha with as many people as possible.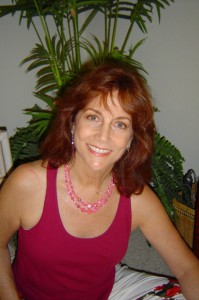 Kathy, a graduate of UCLA, has been a graphic artist and designer for many years. Her thorough knowledge of design and color is expressed in her beautiful original watercolor florals. In addition to her watercolors, Kathy has put together a line of artwear and accessories that reflect the essence of each original painting as well as the creative ideas of many other fine artists.
We also offer a collection of classic, popular, and contemporary Hawaiian CDs by some of the best local musicians, past and present, who share their aloha spirit in music and song.
From time to time, Pua Mele Art and Design will feature creations by guest artists, whose work exemplifies the celebration of art and creativity.