Positive Grid Spark Amplifier
Traditional gig amplifiers are large, heavy and donʻt sound that good at low volume. Over the years I have spent a lot of time and a lot of money looking for a good practice amp that can produce great sound at low volume. Voila!
The Positive Grid Spark amp fits the bill perfectly. It is small but powerful and sounds great at any volume. It has a basket full of amp models and effects and can also be used as a Bluetooth speaker. Everything can be controlled from the free app. And at 40w it can be used for jamming and some small gigs.
Check out this Guitar Player Review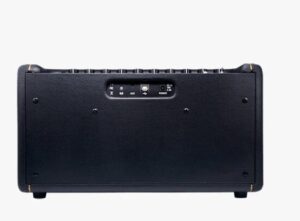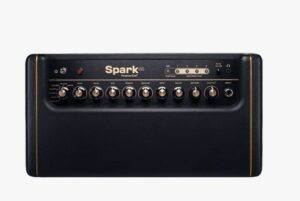 AUDIO SPECIFICATIONS
FREQUENCY RANGE
20-20,000 Hz
STEREO/MONO
Stereo
MAXIMUM SOUND PRESSURE LEVEL
116 dB SPL @1m
CABINET PRINCIPLE
Bass-reflex
POWER AMPLIFIERS
40 Watt Class D Amplifier
SPEAKERS
Two – 4″ Custom Designed Speakers
TOTAL IMPEDANCE
4 ohms
CONTROLS AND CONNECTIVITY
TOP PANEL CONTROLS
Amp Type
Gain, Bass, Mid, Treble, Master, Mod, Delay, Reverb
Output Volume
Music Volume
Four Programmable Preset Buttons
Tap/Tuner Button
REAR PANEL
USB Port
AUX in
DC in
ONBOARD EFFECTS
33 Amp Models
43 Effects
(Noise Gate, Compressor, Distortion, Modulation/EQ, Delay, Reverb)
WIRED CONNECTIVITY
1/4″ Guitar Input
1/8″ Aux Input
1/8″ Headphone
WIRELESS CONNECTIVITY
Bluetooth Audio
USB AUDIO
USB Interface for Recording
1 In x 2 Out
PHYSICAL UNIT
DIMENSIONS
350 x 180 x 190 mm
(13.78 x 7.08 x 7.48 in)
WEIGHT
5.2 kg
11.46 lb
COVERING
Black Textured Vinyl
Pearl Textured Vinyl
GRILLE CLOTH
Custom Black/Brown
HANDLE
Removable Faux Leather Handle
This amp makes a great addition to your musical tool box.
JP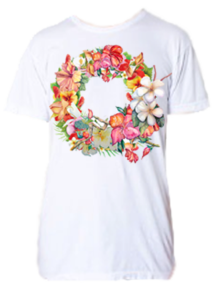 Visit our online store at: www.etsy.com
Contact us at: [email protected]