As we began to explore our new Maui neighborhoods, one of our most pleasant surprises was the Maui Ocean Center. Located in Ma`alaea Harbor, the Aquarium and Oceanography Center is the largest tropical reef aquarium in the Western Hemisphere. Opened in 1998, the 3-acre center includes exhibits of coral reef habitats, sea turtles, sharks, and humpback whales. They even have a 360-degree tank with glowing jellyfish.
The Center's mission is to "foster understanding, wonder, and respect for Hawaii's marine life."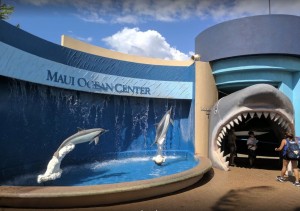 You will experience this wonder as you travel through the 750,000-gallon Open Ocean Exhibit that features a 54-ft walk-through tunnel where you can watch the huge sting rays, beautiful tropical fish, and graceful sharks swim overhead. Imagine experiencing Hawaii's underwater world without even getting wet!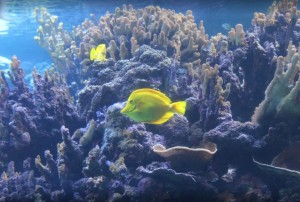 With spectacular views from Ma'alaea harbor to the outstanding exhibits, your journey includes a magical walk from the seashore to the bottom of the reef.
Visit our online store at: www.etsy.com