I have been playing guitar for quite a few years now and have owned many different guitars. I stopped playing electric guitars years ago and now have two acoustic guitars and a ukulele. One of those guitars is a wahine slack key tuned Guild, which was the first really good guitar I ever owned. That was back in 1970 (she's 46 years old). The  other is a RainSong  WS1000, my basic rockabilly instrument.
I first encountered this beautiful and unusual RainSong guitar while on The Big Island. I stopped into a music store and saw this guitar hanging on the wall. The store owner asked if I would like to play and handed the guitar to me.
The sound was amazing! But I couldn't wrap my head around a carbon fiber guitar. After all, a fine guitar had to be made of fine wood. Right? I thought anything else was sacreligious. Over the years I sampled this guitar whenever I was in a shop that carried  RainSong. I didn't know that I was falling in love. And then the day came for me to take the bride home.
The complete review follows.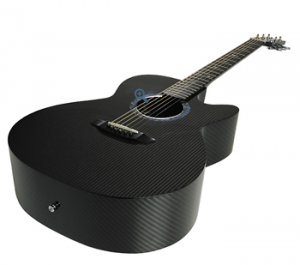 Excerpted from a review written by Guy Little August 17, 2015
Unedited
RainSong Guitars began on the Hawaiian island of Maui when a fledgling classical guitarist John Decker witnessed a torrential downpour while attending a wedding. The guitar player performing for the guests had a bit of a dilemma: carry on playing and risk being drenched by the tropical shower, which would cause irreversible damage to his treasured guitar, or run for cover and risk the wrath of the bride. That day, John Decker was inspired to create a new kind of instrument, one that would play beautifully while enduring life's summers and winters, bumps and bruises – and, well, most things life could throw at it (save for, say, a brick).
The instrument that John Decker created became the world's first all-graphite guitar, known as theRainSong guitar (get it?), and it now comes in all shapes and sizes, from a parlour travel guitar to a boom box of a dreadnought. But that's about where the similarities to a conventional guitar ends – these instruments are packed with forward-thinking technology that means you could submerge it into the Arctic ocean and it'd still sing beautifully for you. Or, if you fancy, you could drag it through the Sahara strumming it on the back of a camel without worrying about the neck warping or soundboard splitting.
Since the mid-'90s, RainSong guitars has been building high-end graphite guitars that deliver a clear, balanced tone while remaining unaffected by humidity and temperature changes – for this reason alone these guitars were/are a big hit with travelling guitarists. Along the way, the company, now based in Washington State, USA, has refined its designs and construction techniques, notably developing apatented Projection Tuned Layering process that allows the body to be built with no bracing whatsoever – and let me tell you, this takes a little getting used to. Just don't look inside the soundhole; it's a trippy and uncomfortable experience. Not because it's some wormhole to a Manchester nightclub in the '90s, but because it just doesn't seem right without any kerfing or soundboard braces.
This review subject is the RainSong WS1000 and is a grand auditorium cutaway with Fishman preamp. The company produces seven unique series and five body shapes to choose from. The WS1000 comes from their "Classic Series" and promises crystalline clarity from the Projection Tuned Layering on the carbon soundboard. Here's how the guitar works…
Firstly, the Rainsong WS1000 Grand Auditorium guitar is constructed from graphite and, when coupled with its Projection Tuned Layering, the guitar delivers a superb tone. There's crystal-like detail across the whole tonal spectrum – it really is impeccably balanced and seriously loud. The balance comes down to the uniformed stiffness of the soundboard. The RainSong guitar's all-graphite construction and Projection Tuned Layering remove the need for bracing by providing uniform stiffness across the soundboard.
Pure carbon tone is an utterly unique sound – it's new to me, for sure, but it's a sound that will become instantly recognisable. It is clear, rich and resonant, similar to a piano, with a treble that rings with clarity and a bass that is warm without being muddy. Projection Tuned Layering was developed by RainSong to ensure that all RainSong guitars have the detail, warmth, and volume of the classic carbon sound – and you can expect the same across the whole range of RainSong (save for different body shapes) so consistency in tone here will be like no other.
The strength of graphite means this guitar will survive travel and changes in the environment, while the stability of graphite means a guitar that will stay in tune no matter what the environment throws at it. The all-graphite soundboard will not belly, sink, or crack and the all-graphite neck will not warp with changes in climate. It's also light in weight, meaning it's comfortable to cradle or stand with – and, crucially, to travel with. Interestingly, the back of the guitar has a rounded edge where we'd usually find the binding; it's kind of like a beveled edge and it adds to the comfort. The whole guitar is finished in a thin clear lacquer developed by the company to protect it from UV rays. There's a kind of shimmering three-dimensional beauty in the graphite's weave. RainSong has developed the best possible finish for protection and appearance without dampening sound. A carefully bookmatched back of graphite weave, perfectly inlaid custom shark fret-markers and logo gives the guitar a striking and refined look.
Next up on RainSong's innovation checklist is the way they create the necks of the guitars. Straight away, the neck here is flawlessly playable, thin, and feels just right. How, you ask? Well, Rainsong developed a process called Performance Shape-Casting. This allows necks and fretboards to be cast simultaneously as a single graphite matrix and as a result, tolerances can be maintained with RainSong necks that are unheard of with more conventional neck shaping methods. The intonation is superb, and no matter how hard we tried to find them, dead spots up and down the neck were non-existent. The action on this test guitar is pretty low and there's no fret-buzz anywhere – the low action, coupled with the slim neck make this RainSong an effortless joy to play.
I'm told that RainSong uses the same technology in bonding its bridges and necks that is used in making planes, rockets, and satellite equipment. It's apparently stronger than the bonds of any wood glue or off-the-shelf epoxy and will combine for a smoother passage of energy from string to soundboard, for greater detail, a broader dynamic range, and cleaner tone. My guess is that the combination of all of RainSong'sinnovations in this guitar contributes to the sound it produces. That evenness and balance of tone is what hits you square in the face when first hearing this guitar. Simply running up nd down a scale yields superior clarity; from string to string, every note was balanced in volume and crystal clear. Its low end is huge – the volume really coming out to play when you grab a pick and strum a few open chords. The big bass response prompted me to drop this down to an open tuning and the clarity and depth of the tonal spectrum was just as strong as in standard.
The Fishman Prefix Plus-T ably takes this guitar from travel to stage. That unique carbon sound is amplified into a bloom of harmonics and tone simply by plugging in and not paying too much attention to the Fishman's Prefix Plus-T features of volume, bass, treble, and semi-parametric contour controls – again, it's just effortless, and I got the sound I wanted with very little tweaking. In addition to a built-in chromatic tuner, the guitar's Prefix Plus-T adds a brilliance control and a phase switch and notch filter to help fight feedback on stage.
RainSong claims that this guitar "is the ultimate combination of workhorse and racehorse for the professional musician" and I can see why they'd think that. You've got that unique pure carbon tone, it's impervious to climate changes, has an innovate Performance Shape Casting neck, high tech bonding, great plugged in tone – and it'll certainly turn a few heads at the open mic night. The only gripe is that it is a graphite guitar and if you're a traditionalist, you wouldn't be seen dead with one of these. That aside, though, the benefits of having this guitar far outweigh the idea of it being a bit different. RainSong'sexcellent sustain and great clarity lead to a charm of its own, and given the chance, it'll charm you just as it has me. It's a tremendously versatile guitar that I wouldn't hesitate to use on stage or in the studio.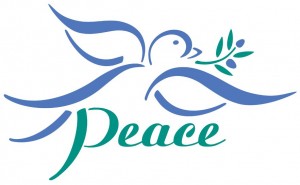 Visit our online store at: www.etsy.com